My local NPR station which is all I ever listen to—except I'm trying to listen to country music some in order to expand my horizons but so far, all I like is the ladies of country, but maybe give me some time—anyhow, my NPR station gives away vacations at its yearly pledge drives. I lust after one of those trips. They begin with a trip to Paris and then someone wins and you hear them scream, "you're kidding," to the guy who tells them they won. And then comes the Rome trip and then London–so they always play the London Calling song—and I always hope that they'll call me. And then comes Australia and I shrug.
Maybe my lack of enthusiasm about Australia lies in the fact that Captain Kangaroo kind of creeped me out when I was a kid.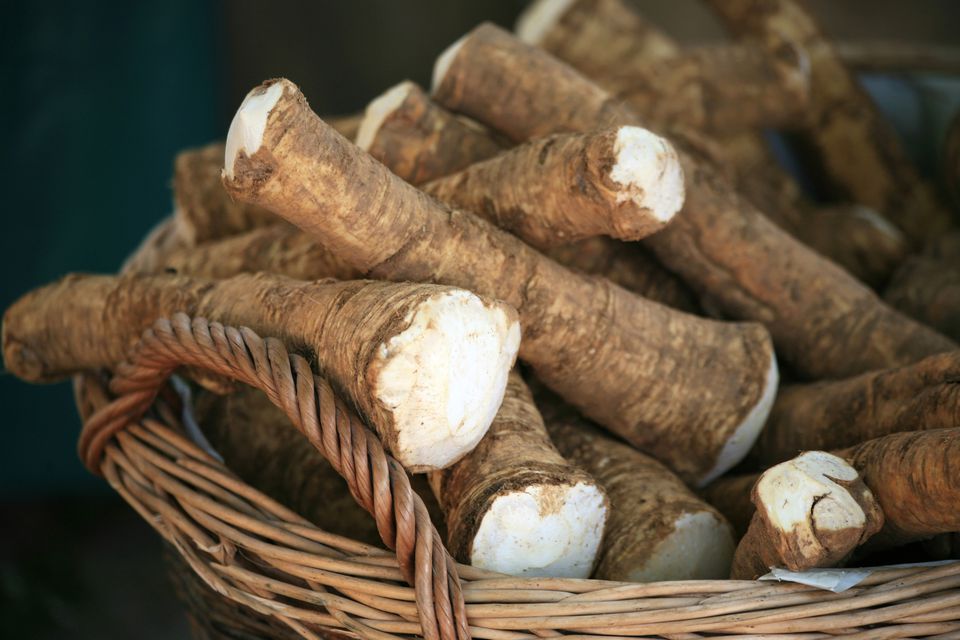 Or, maybe it's because I come from a long line of Eastern Europeans whose favorite vegetables were those of the root variety because that's what grows where it's cold. While my people may have sprung from the desert, they mostly ended up in the snowy fields of more northern lands– where we hung out for a couple of millennia—and which is why all our festive foods seem to be based on those that are grown underground where they're protected from the frost. Anyhoo, with me, anyway, the temperature of our new homeland took and held fast. Some like it hot but I ain't one of 'em. My last name—or my dad's—though of course it's mine, too—translates to "a person from a cold village." Which reminds me of how the Icelanders have taken a giant step into the future with their "dottir" and "son" surnames which why can't we do that?
Also, I once saw a House Hunters International Extreme Something or Other Edition episode which showed a lovely young couple—he an Ozzie (which I just read is another way to say Aussie), she a Dane—who moved to some hellhole in the middle of the outback or the never never or whatever it is so that he could get a mining job and
since it's always like 400 degrees there, the only way humans can survive is to live in caves underground which they build and then line with cement. Which, I don't know about you, but I kinda like a window? I saw that episode like three years ago and I still think about that young rather waifish Danish woman and hope she was stronger than she looked on tv.
So maybe my apathy towards Australia is based entirely on climate. Could be.
But let me say this: I thought to myself, well gosh, Australia is a whole big continent and maybe they have all kinds of weather and what I think I know isn't exactly what is fact? So I looked it up and in fact, the climate of the whole landmass seems to gravitate between quite warm and hellish. So now I feel all self-righteous.
Now: because my imagination is worn out like an old shoe, I tend to incline towards themes—because themes make life easier to digest– so this past week I had myself a little Australia fest. They banned plastic bags. They banned guns. What's not to like? Not that Australia needs me and my approval. But hell, why not give it a chance, I said to myself.
My festival was comprised of a novel and a movie and in fact, I had a pretty good time.      Of Killers and Thieves (which is sort of a lame title but oh well), is by a young man named Paul Howarth and is due in February of 2018 which is any moment now unless President Dumbass puts us into the middle of a nuclear nightmare which, like, seriously? Is there no one to stand up and say, "President Dumbass, have you no decency, sir?" And by no one I mean no Republican who actually plans to stay in office?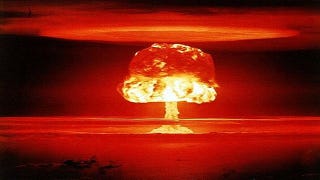 To continue. Mr. Howarth's novel which is his first, is a big-time page turner but it's also damn good and maybe even important. Talk about Black Lives Matter. Lord, God.
Here's a question. Which of the following is worse?
kidnapping a bunch of people from their homes so they can do all the work you don't want to have to pay someone to do which oh my god, of COURSE, the Civil War was about State's Rghts. THE STATES' RIGHTS TO KEEP BLACK PEOPLE ENSLAVED, THAT IS.
(And another thing: if, say, I was German and every day as I walked to my college classes I had to pass a statue of Goebbels? Well hell, yes, I'd be pissed. And hurt. And resentful. And then, when I grew up and became, say, an orthopedic surgeon, I'd have to be careful to treat my German patients just as carefully as I did my non-German patients because I was still pissed, all those years later, that they hadn't taken down the DAMN STATUE OF SILENT SAM I MEAN GOEBBELS when they had the fucking chance.) (That this is a stretched comparison hasn't escaped my eagle-eye but I'm guessing it's not so out of shape that you don't take the point.)
(In fact, I myself would be a crappy surgeon due to I panic, but my point is that certainly you'd like to think you always rise above the idiocy of others and turn the other cheek and be noble, etcetera, etcetera, etcetera, but even orthopedic surgeons are just humans, and if one of them left her scalpel in somebody's leg by mistake due to a lifetime of being pissed off, well, you see where I'm going. Which is the big fat stupid human cycle of who hurt who first.)
or
2) you invade a landmass and then go about trying to exterminate all the indigenous people which, hey, doesn't that sound sort of familiar?
Answer: both are worse.
Anyhow, Of Killers and Thieves is about a white family scraping by in the Australia of 1880. Brutality and horror and violence abound like kangaroos hop. Which, like, can you call it gratuitous if it's all absolutely true? Me, I have nothing against violence in a novel, nothing at all.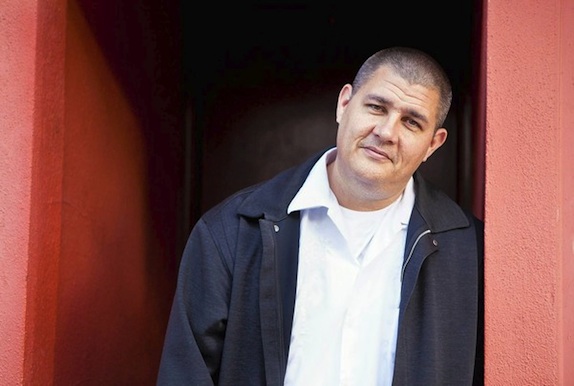 For example, The Orphan Master's Son made me want to throw up and still does when I recall certain particular scenes, but I think it's one of the best novels of the last five years. One time,  Adam Johnson who is the author of The Orphan Master's Son came into the bookstore in which I bide some time and I told him that his book made me want to throw up and he said, "thanks," and I said, "you're welcome." It was a pleasant exchange.
Speaking of North Korea which is what Orphan Master is about: the president of these United States is, as I write this, embarking on a tour of Asia with Melania, bless her heart. At the Women's March, the best sign I saw said, "Free Melania." Anyhow, like many Americans, I feel this uncomfortable sensation in the back of my throat—sort of like the marriage of a nervous giggle and a gag reflex—at the speculation of what Our National Embarrassment might say or do in front of the good people of Japan, say, or China. Maybe he'll say, "What, rice again?" or "I bet she has a nice little figure under that hanbok," or maybe, "Yes this chicken is okay, but not as good as P. F. Chang's."
But back to Australia. I raced my way through Of Killers and Thieves and enjoyed it very much in the same way that you enjoy pulling a splinter out from underneath your fingernail. I recommend it heartily. It's about race, is what it's about, and while it reads in some parts like a wish rather than a reality, in the end it doesn't leave you so hopeless that you want to go live in a cave lined with cement.
So the next part of my Australia-fest was a movie.  I watched Australia, the big epic blockbuster-that-totally-busted by Baz Luhrmann, with Nicole Kidman and Hugh Jackman. It pretty much sucks but it has its good points, one of which is that it's really long, which I like a long movie. It's like that old joke about how awful the restaurant was: the food is terrible and the portions are tiny.
Anyhoo, the Kidman Jackman (see, in Iceland, there's be "woman" somewhere around there) did what it could to keep the movie above water but it pretty much drowned under the weight of its efforts to be sweeping. But there is a cute kid actor. And horses. And lots of Australian scenery and, if you like the simplicity of cardboard characters and good vs. evil, it has a nice satisfying end. Just don't ask too much of it and you'll be okay.
The best part is the narration which is by the cute kid actor and is in the parlance of the blackfella (not my word). An interesting part of Australia is certainly the treatment of the Aboriginals which we used to call them Aborigines. Which reminds me: yeah, you go ahead and say "Se-vee-yah" for Seville and you go ahead and say "Buddha Pesht" for Budapest but howcum you're not saying "Par-ee" for Paris, hm? But, I'm aware that there are linguistic chic-nesses just as there are in literature which, for example, Steinbeck is outre but he might come back.
Anyhow, often, movies and novels tend to treat the Aboriginals like happy peasants at one with their universe (Australia for sure does it, Priscilla, Queen of the Desert does it, Of Killers and Thieves does it to a much lesser extent, but it's not entirely absent even there). Which is how the more innocent among us view the Native American tribes we endeavored so hard to destroy—as happy natives—when they killed each other plenty, just as much as we've all murdered our neighbors, and since the dawn of man. My point is that there's probably not that many happy peaceful native tribes on this good earth anyway because why? Because everyone is just a person and people when stressed– which when are we not– are just assholes.
My great loss of innocence re: the dearth of the simple happy peasant occurred over years but epiphanied one day in the shower (don't ask me why) when I realized that the sweet rose-covered cottages of the English countryside were a) probably not rose-covered and b) probably packed with a widow and her children eating clay from their yard for lack of anything better.
And if you think about it, those happy English peasants, if they stole a loaf of bread? Or poached? They were probably either hanged or, if they were lucky, packed up on a boat and sent off to Australia. Like Pip's sponsor in Great Expectations, remember?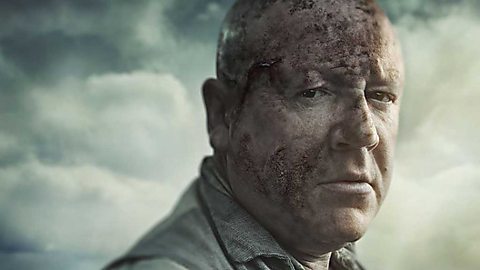 Life's a big circle, ain't it. For better and worse.
Next theme: could be the Ozarks, cuz I'm reading Winter's Bone which wasn't that a great movie?