in which Alta and Mr. Somerday perambulate
Alta
Mr. Somerday accompanies me on my rounds. We ride side by side on grey days, and on the sunny ones, I seek the shelter of the trap while he reins his horse alongside me. I've always felt proud of Longmeadow, both for its ancient lineage and its modern ideas. But Mr. Somerday's enthusiasm helps me to see the place with new eyes.
He is enthusiastic about all of Longmeadow: he admires the land itself; he admires the people who work it; he admires Grady for his patience; he admires the turn of Ben Mangum's lathe; he admires the high ideals of the place and the straw-plaiting girls' skill equally. As well as much else. He waxes eloquent on my parents' work and speaks about them with high regard.
"Really, Alta, it's wonderful, Longmeadow is. I have looked a bit into other places that make similar claims and there's no comparison."
"Yes," I called to him from within the trap. We were on our way to Arum House for a look-see. "I agree. My father wished not to repeat the mistakes of others, he said."
Mr. Somerday nodded. "And from what I've read, failures are plentiful. Places like Longmeadow usually don't last. I have read that it is hard to make a go of them."
Look at how the sun dapples his white shirt as he rides along. If I had the skill, I'd like to paint a portrait of that shirt.
"Alta?"
"Oh! Yes, Father used to call it a labor of love. He and my mother spoke about it at supper very often: how it is, for example that one may wish to improve a person who may prefer to remain…"
"Unimproved."
"Yes. One reason for Longmeadow's success may be its mildness. Some of the communities were quite extreme," I told him. "Oneida, for example."  Immediately, I regretted my words. I felt myself blush fiercely from my seat inside the trap. I hoped Mr. Somerday would not ask me to elaborate.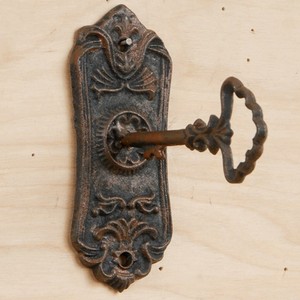 I had my information on Oneida from a treatise in Father's locked desk which I had opened without permission. Lord, some of those images may never leave me.
"And the Shakers," said Mr. Somerday.
"Mmm," I said. I wished I had not opened this Pandora's box.
"Why did they shake, do you imagine?" he inquired seriously.
I said nothing.
"Alta," he said more loudly, "why do you suppose they shook?"
I think I sighed. "I imagine…I believe it had to do with…"
Mr. Somerday did not take the hint.
"With what? I am having trouble hearing you. Suppose I climb in beside you and Rudo can trot behind? This topic is quite interesting."
"They shook to rid themselves of their animal urges!" I yelped out as quickly as I could.
He looked surprised—had I shocked him yet again?– and then he laughed loudly.
"Alta!" he said, "You are quite a girl. You do a fellow good!"
I was glad he thought so.
I have rarely visited Arum House. Mostly, I do not care to meet the ladies. On the rare occasions that one or another of them is invited to take supper at the manor, they treat me as if I am diseased; as if I am quite radical for wishing to dine at my own table and should, out of politeness, dine underneath it instead.  At first, Mother urged me to ignore their rudeness, but she has lately relented and, upon the ladies' infrequent visits, has allowed me to take my meal in the kitchen where I feel more comfortable.
"They're ghastly," said Juliet at breakfast once, the morning after one of them had come to supper. "And always all the same. Vastly overdressed and vastly underburdened with the sense God gave to a cat."
"They are spoiled and bored and therefore mean," said Mother. "I sometimes think about closing Arum House altogether."
"Why not do it?" I asked.
"Did you know," Mother told us, "that the Widows & Orphans is supported almost entirely by the revenues from Arum House? That's one reason."
"A valid reason," I said.
"Another reason is the caliber of guest," said Juliet. "You can say it, Mama, though it sounds coarse. She wants Longmeadow," Juliet said to me, "to be talked about at an earl's table as well as at a dyer's. Maybe even more."
Mother looked at Juliet. "Not more, no. But as much. Longmeadow will thrive best if it can appeal to all."
"Mama," Juliet had said, "you must take care not to sound too much like a clerk at Harrod's."
Mother drew herself up but then suddenly seemed to deflate. "Yes," she said, sighing. "There are so many things I do for Longmeadow that I never expected to do in my life. Sometimes I feel confused by what I am about."
Juliet relented. "I'm sorry, Mama," she said. "I didn't mean to be rude."
Mother patted Juliet's hand.
"Mother," I said, "it seems strange that Father conceived of such an idea as Arum House in the first place. A holiday place for ladies? Whatever gave him the notion?"
"Oh my," Mother replied, consulting the little timepiece at her bosom, "is it as late as that? Well, there are things to see to. I'll see the both of you later at tea." And she had gone off to her office.
Arum House was as charming to look at as ever. I'd forgotten its prettiness—all those roses. I could just see Mike on the roof, hammer in hand. He tipped his cap to me as Mr. Somerday helped me down from the trap.
As I tied on my sun hat, a plump lady emerged from the house and walked languidly over to the swing, trailing a parasol. I watched as the lady shielded her eyes from the sun with a mitted hand and looked at us, at the landscape, up at Mike on the roof.
I nodded at the lady who appeared not to notice.
I turned back to Mr. Somerday. "The woods here are especially lovely. I should like to walk a bit before we say our hellos inside, but we must seek shade, if you don't mind."
"Let's go this way," said Mr. Somerday taking my arm. "We'll have an old-fashioned tromp, shall we?"
Mrs. Grey walked out of the house to greet us—tea? cold water?—and I told her we'd be back in a bit for some refreshment.  Off we went. The sun was high and hot but my hat brim, made especially wide for my by the girls in the strawshop, protected me quite well. I'm a good walker.
"Do not dawdle, Mr. Somerday," I said to him as he stopped here to peer at a fern, there, at a moss. "I will outpace you and lose you and you will worry that you have lost me when in fact I will be back at the trap awaiting you with impatience. Do come along."
"Coming, coming," he said, pretending to pant with exertion. In fact, he is quite lean and in no danger of losing breath. It was a great pleasure to be with him in the wood.
"What do you hear from your sister?" he said as we walked.
"She is quite thrilled with herself," I reported. "She writes that she attends any numbers of parties. She's become a salon favorite and is asked often to perform. I told her that I expect she's become very artistic and that when I see her next, she'll be swathed in veils of red and gold and have taken to kohling her eyes and I shan't recognize her at all."
"Well," said Mr. Somerday, holding a briar away from my skirt as we walked along, "I understand that the urge to ornament one's person is quite universal, but for my own part, I much prefer what is natural. Watch now, I'm letting go of this briar. Like you, Alta. Unadorned, natural, hair like Titania's; why, you're perfect just as you are."
For a moment, I could not catch my breath.
"Well in that case," I made myself answer, "you would not, I think, care overmuch for Olive Oatman."
"Who?"
"Olive Oatman. She was captured by the Yavapai Indians of the Arizona territory. They tattooed her chin to show that she was their slave. She was later rescued but the tattoo remained, of course."
"My God," said Mr. Somerday. "Poor girl."
"Well," I said, "but think of the adventure. And she came out of it all right."
'But for the tattoo," he said.
My heart was still beating hard from his compliment. I had never received one from a man before except for Father. The artists, Mother's friends, and those visitors who came to supper—they might laugh at my jokes or nod at my comments. They might tell me that they were pleased to see me looking well. They might smile and even kiss my hand, but never had one of them told me that I possessed hair like Titania's.
We walked on. My eyes are bad but my hearing, quite good. "What was that?" I said low. We both stopped. It had occurred to me, and must have to him as well, that the last time we were in each other's company in such a landscape, the stag lay dead.
Mr. Somerday whispered, "I think it came from over there," and sprinted in the wrong direction. I stood where I was until I heard the sound again. One more step and then I saw: the plump lady from Arum House, her back against a tree, her bustle quite flattened behind her. The man in her embrace—it was Mike– had his face pressed to her wide-open bodice as he moved up and down. I heard her moan: that was the sound.  I could see the lady's white skin—not as white as my own of course—shining in the sunlight.
I backed away as quietly as I could and then I ran—in the direction of the house and of Mr. Somerday, whom I wished both to see and not see, at once.